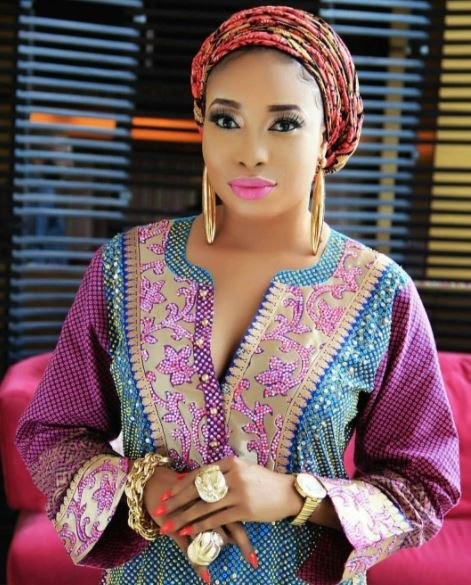 Recently, Controversial actress, Liz Anjorin has been in the news over her fight with fellow actress, Toyin Abraham.
Lizzy Anjorin in a long interview with CITY PEOPLE, cleared the air on why she is frequently misunderstood and furthermore discussed about her daughter.
Many people see you as controversial. Why do you like controversy?
"No. I don't like controversy. I stay on my own lane. I don't condemn people, but I don't like people saying what they don't know about me. I don't take nonsense from people. I work hard for my money. I went through a lot in life to succeed. I can decide not to work, but I have decided to work to show other ladies that you can work hard and make it.
I have decided to work. All I need from you is to show me love and say something good about me, because I love people and I say good things about people. I always give back to the society. Atimes when I make N50,000 gain, I give N25,000 back to the society because I like to see others grow. When I grow up I like to hear people telling me how I have helped others. Whenever I have money I help people. Check my page, I have been helping people. I have been preaching love so why are you giving me hate in return? What have I done? If you think I am doing something wrong leave me alone. Don't come to my page. It's me. I have a grown up girl. So, I have to live a good life.
I don't want to spoil my good name for my daughter. If I had not gotten any child, I might not know the gravity of people coming to my page and saying thrash or calling me names. I have a grown up child now and I made sure she is not on social media. She is living her life devoid of social media.
Look at our women. The ones that are married are becoming single everyday. The ones that are single are not having husband. Why? Because of the hatred we show to ourselves. And the most annoying part of it is men abusing women, men being petty. If you want goodness in your life you should appreciate people that are working." - She said.